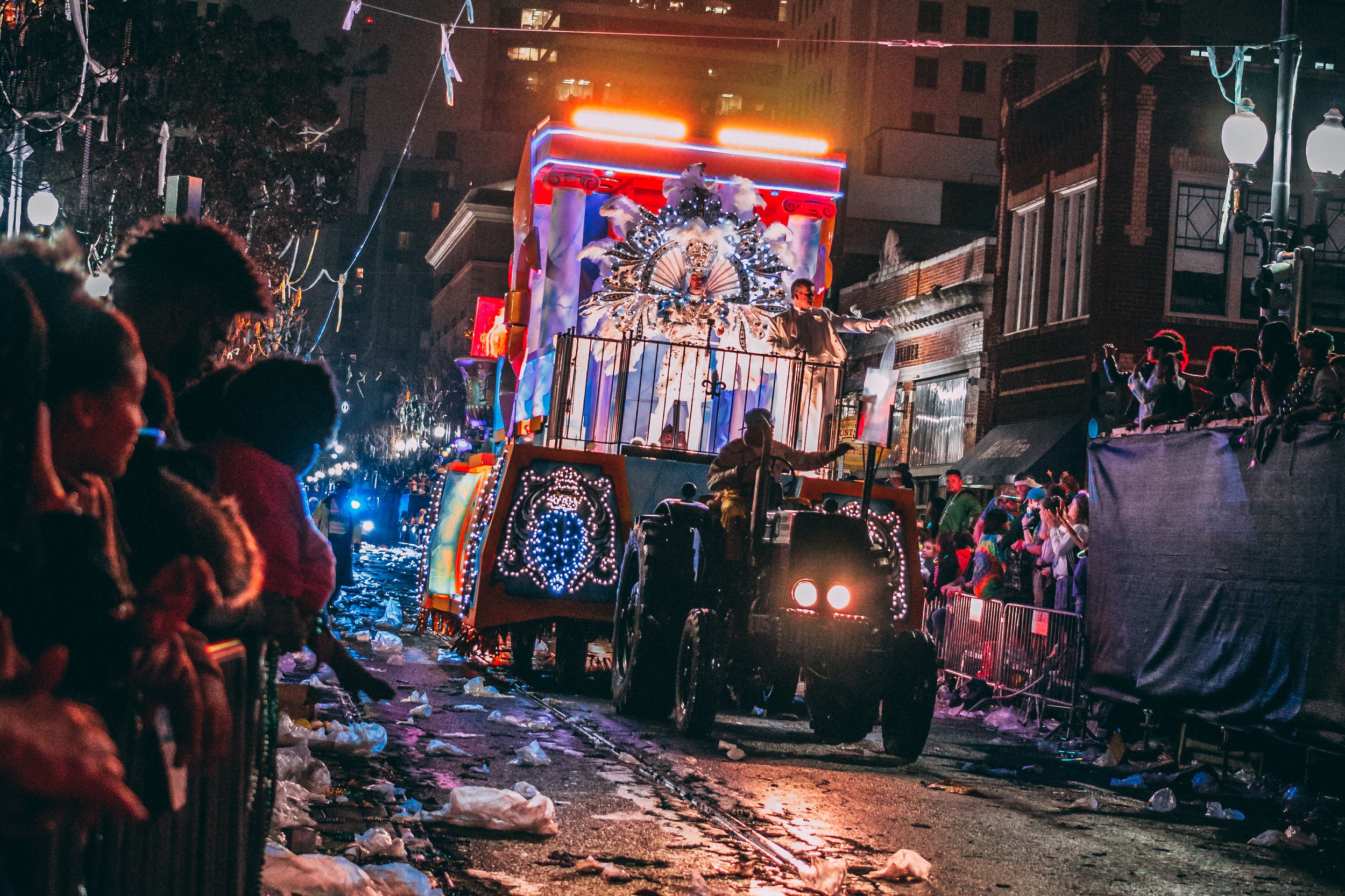 Festival & Parade Safety Tips
Festivals and parades are meant to be fun, family celebrations, but safety should be on your mind when you're going out to celebrate.
Laissez Les Bons Temps Rouler!
New Roads is home to Louisiana's oldest Mardi Gras celebration outside of New Orleans. Though the town has a population of roughly 5,000, up to 100,000 people enjoy the celebrations each Fat Tuesday for a tradition-laden, family-friendly, and convenient alternative to Mardi Gras in the Big Easy.
New Roads' joie de vivre, or joy of living, isn't limited to only Mardi Gras though. From the False River Fourth of July Boat Parade to the Harvest Festival, its traditions and culture run deep and are celebrated with every opportunity. As a part of that tradition, safety is always the number one concern and with the following safety tips we hope to make your festivities the best that they can be.
Safety Tips
If you have children with you, take a group selfie before heading out. In the event that anyone gets separated, you'll have an up-to-date photo of the missing person and what they are wearing.

Have a meeting place. Make sure everyone knows where to meet in case anyone gets lost. Don't rely on mobile devices since service is not always guaranteed in large crowds; plus, phones die.

Instruct your children to go to a police officer if they become lost.

Travel in groups to and from parking spots and be aware of your surroundings. Leave nothing of value in plain sight in your car.

Carry valuables (I.D., keys, cash, etc.) in your front pocket. This puts would-be pickpockets at a disadvantage. Wear shoes that can get dirty, avoid carrying bulky purses, and don't wear expensive jewelry.

Respect the police. The NRPD officers are doing their best to keep everyone safe and are deserving of your cooperation and compliance. Have fun and be smart.

Watch out for parking tickets. Do not double-park or park in driveways, on neutral grounds (medians), in front of water hydrants, or on a parade route. Your car may get towed and/or you may receive a fine.

Check the weather forecast and dress accordingly.
Mardi Gras Tips
Bring a sturdy plastic or cloth bag with handles with you to hold all of the beads, doubloons, cups, stuffed animals, trinkets, etc. that you catch. Be sure to yell, "Throw me something, Mister!"

For the sake of your fingers, be careful reaching down to pick up beads, doubloons, etc. If in doubt, put your foot on it, and when it's safe (typically between floats), reach down to pick it up.

Do not run into the street — floats cannot stop quickly.

You may decide to put your child on your shoulders so they can catch special throws, but be careful. Crowds can swell forward suddenly and unexpectedly, making it easy to get knocked over.

Last, but not least, dress in costume. It's one of the few times of the year when you can dress up as anything you'd like.