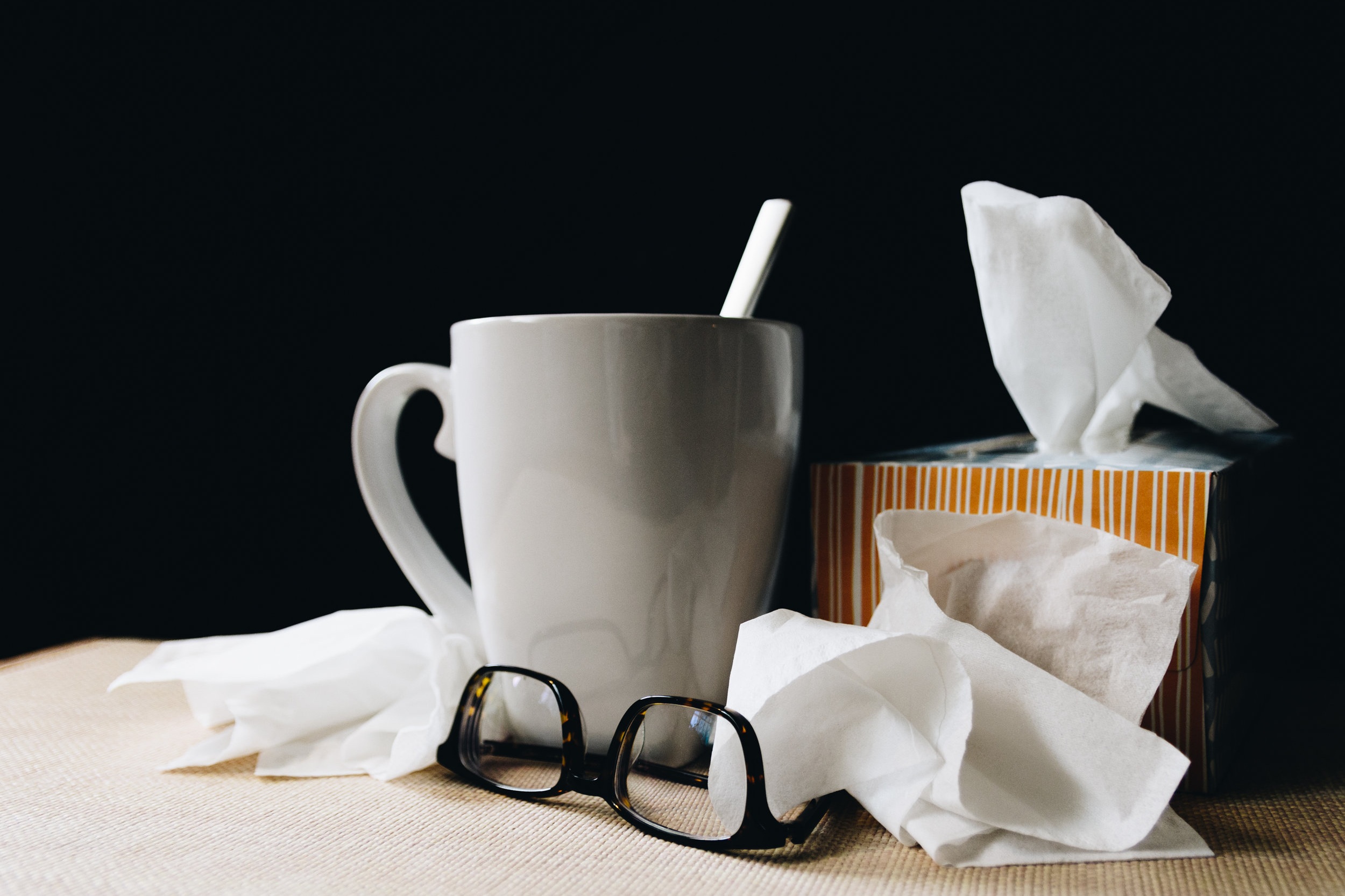 How to Prepare for Flu Season
Before the virus knocks you and your family out, try these tips to prepare for colds and flu. If you're lucky, they may also prevent at least some of your family from getting sick.
WHAT IS THE FLU?
Influenza ("flu") is a contagious disease that spreads around the United States every year, usually between October and May. It is caused by influenza viruses, and is spread mainly by coughing, sneezing and close contact. Anyone can get the flu. The flu can strike suddenly and can last several days.
WHAT ARE THE SIGNS AND SYMPTOMS OF FLU IN HUMANS?
Flu can cause mild to severe illness, and at times can lead to death. Flu is different from a cold. Flu usually comes on suddenly. People who have the flu often feel some or all of these symptoms: fever, cough, sore throat, runny or stuffy nose, body aches, headache, chills, fatigue, vomiting and diarrhea.
HOW DOES THE FLU SPREAD?
The flu is mainly spread through cough and sneezes. An individual with the flu may cough or sneeze, spraying droplets through the air into the mouths and noses of people nearby. Less often, a person might get flu by touching a surface or object that has flu virus on it and then touching their own mouth, nose or possibly their eyes.
HOW LONG IS A PERSON WITH THE FLU CONTAGIOUS?
You may be able to pass on flu to someone else before you know you are sick, as well as while you are sick. People with flu are most contagious in the first 3-4 days after their illness begins. Some otherwise healthy adults may be able to infect others beginning 1 day before symptoms develop and up to 5 to 7 days after becoming sick. Some people, especially young children and people with weakened immune systems, might be able to infect others with flu viruses for an even longer time.
Estimated influenza disease burden, by age group
HOW CAN I PROTECT MYSELF FROM GETTING SICK?
Get vaccinated! CDC recommends an annual flu vaccine for everyone 6 months or older.

Stay at least 6 feet (2 meters) away from other people when coughing or sneezing.

When coughing or sneezing, cover your mouth and nose with a tissue, then throw the tissue away.

If you do not have a tissue available, then cough or sneeze into the sleeve of your clothing.

Wash your hands often to protect yourself from germs. Wash with soap and water or clean with an alcohol-based hand cleaner.

Disinfect shared objects and common areas such as counter-tops, telephones, etc. Common household disinfectants should be used according to manufacturer's instructions.

Do not share personal items such as cosmetics or toothbrushes with others.

Check for any health advisories when traveling.

Stay healthy by eating right, drinking ample fluids, exercising, and managing stress appropriately.
WHAT SHOULD I DO IF I GET SICK?
If you become ill with flu-like symptoms, you should stay home and avoid contact with other people. CDC recommends that you stay home for at least 24 hours after your fever is gone except to get medical care. Stay away from others as much as possible to keep from making others sick. Staying at home means that you should not leave your home except to seek medical care
If you have severe illness or you are at high risk for flu complications, contact your health care provider or seek medical care. Your health care provider will determine whether flu testing or treatment is needed.
WHEN SHOULD YOU SEEK MEDICAL ATTENTION?
If you experience any of the following, you should seek immediate medical attention:
Difficulty breathing or shortness of breath

Pain or pressure in the chest or abdomen

Sudden dizziness

Confusion

Severe or persistent vomiting

Flu-like symptoms that improve but then return with fever and worse cough
ARE THERE MEDICINES TO TREAT THE FLU?
Most people with the flu have mild illness and do not need medical care or antiviral drugs. If you get sick with flu symptoms, in most cases, you should stay home and avoid contact with other people except to get medical care.
If, however, you have symptoms of flu and are in a high risk group, or are very sick or worried about your illness, contact your health care provider (doctor, physician assistant, etc.). You might need an antiviral medication to treat the flu. Antiviral drugs are prescription medications that fight against the flu by keeping flu viruses from reproducing in your body. If you get sick, antiviral drugs can make your illness milder and make you feel better faster. They may also prevent serious flu complications. Studies show that flu antiviral drugs work best for treatments when they are started within 2 days of getting sick. However, starting them later can still be helpful, especially if the sick person has a high-risk health condition or is very sick from the flu (for example, hospitalized patients). Follow your doctor's instructions for taking these drugs.
Learn more about flu vaccine facts and myths.
Source: Centers for Disease Control and Louisiana Department of Public Health